It is a tool used to extract data from mailboxes on a Microsoft Exchange Server and then merge this data into mailboxes on another Microsoft Exchange Server. Exmerge.exe copies data from the source server into personal folder (PST) files and then merges the data in the personal folders into the mailboxes on the destination server.
Extract and Import (One-Step Procedure)- This function will extract data from a mailbox on the source server into an intermediate PST file and then import the data from the PST file into the same mailbox on the destination server. Extract or Import (Two-Step Procedure)- Extract messages and folders from server based mailboxes into Personal folders.In second step, import messages and folders PST files into server based mailboxes.
Step 1. Select the procedure you want to perform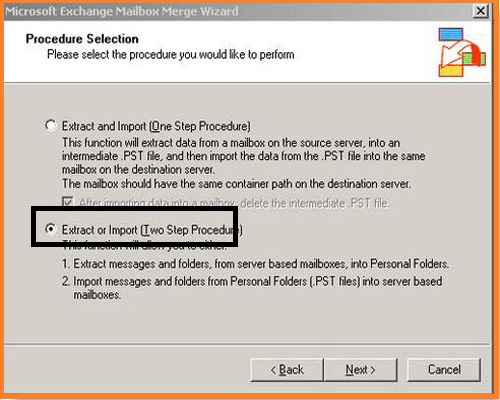 Step 2. Choose Extract or Import. Click Next to proceed.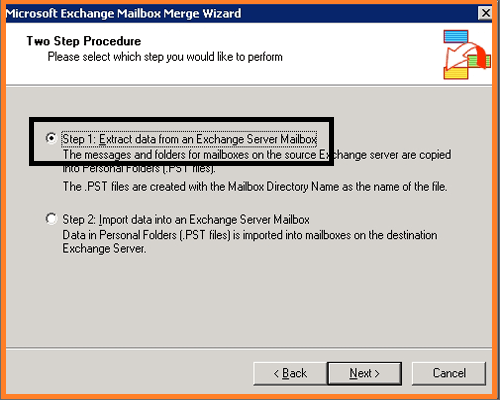 Step 3.Enter the name of your Exchange Server, fill the necessary details and click on Next button
Step 4.Select the Exchange Server Database from which you want to Extract PST file.
Step 5.After that select the Exchange Server mailbox whose data you want to Export in PST format
Step 6.In the next window select the folder path where one want to save the converted PST file and Click on Next button. Click on Finish to complete the Conversion process.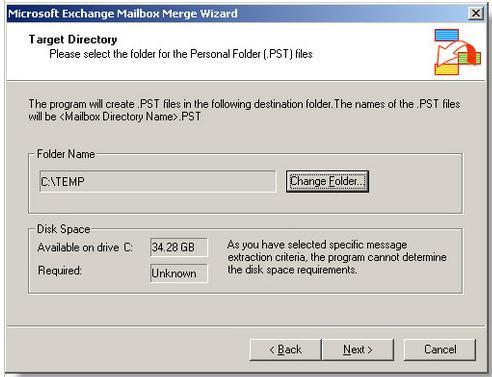 Drawbacks:
It doesn't support Exchange Server 2007 and higher versions.
It requires information store to be mounted